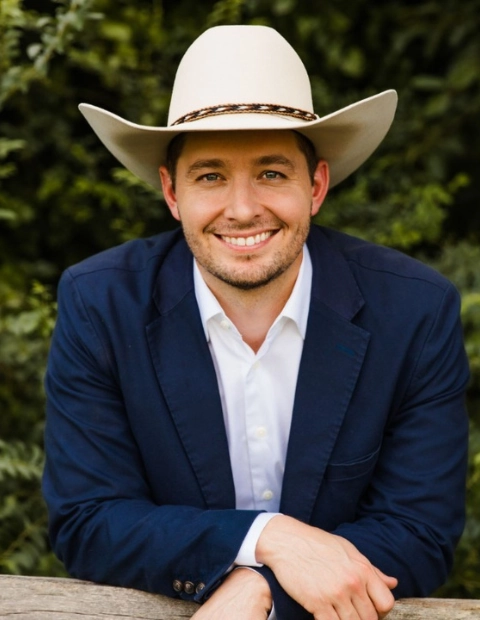 Brave Books | Founder and CEO
BRAVE Books created an alternative to the current progressive agenda dominating
children's literature. Each book teaches a new traditional value that makes America so special. With the universe and cast of characters they created as well as the BRAVE Challenges, they created a one-of-a-kind learning experience that will live forever in your children's hearts and minds, and will equip them with a BRAVE spirit to combat the very real battle we face as a nation today.
Trent Talbot is the President and founder of BRAVE Books, a conservative children's book publishing company. Father of two, Trent knew he couldn't sit by as teachers and celebrities taught his kids to hate America and the ideals that made it great. Although formally trained as a medical doctor, Trent stepped back from his ophthalmology practice to push back.
From a small town in Texas, Trent is arming himself and other conservative parents with children's books to enthrall their children with the values they need to thrive in today's world. Each BRAVE Book is set in an in-depth universe, featuring a courageous cast of characters, and a part of a multi-year plot that will take families on an epic journey, defending Freedom Island and learning real American values.
Honoring God by shaping a future generation of Americans, who will fight for a nation defined by freedom, truth, humility, bravery, and compassion.
Helping parents instill a love of truth in their children so that the
children will withstand harmful progressive influences.
What our culture is doing to our kids?
How we have neglected the duty to equip our kids, as individuals
and as a church
Education: Kids learn best through stories.
BRAVE Books helps parents to have conversations to prepare
kids to face secular society.
Brave Books' founder touts 'amazing' support for Christian/conservative alternative to 'Drag Queen Story Hour'
Kirk Cameron and his book publisher object to 'inclusivity' edits of R.L. Stine books: 'Wokeism is a virus'
For Booking inquiries, please contact us